Certified Veterinary Technicians
Certified Veterinary Technicians, are veterinary assistants who have completed further education through an approved veterinary technician program or college and have passed their  board examination, VTNE. Veterinary technicians who carry this designation must hold a current state license and complete 18 hours of continuing education every 2 years at renewal. Certified Veterinary Technicians, take an oath when they receive their designation letters, similar to veterinarians, human doctors and nurses.
"I solemnly dedicate myself to aiding animals and society by providing excellent care and services for animals, by alleviating animal suffering, and promoting public health.
I accept my obligations to practice my profession conscientiously and with sensitivity, adhering to the profession's Code of Ethics, and furthering my knowledge and competence through a commitment to lifelong learning."
For more information on becoming a Certified Veterinary Technician, please go to the National Association of Veterinary Technicians in America.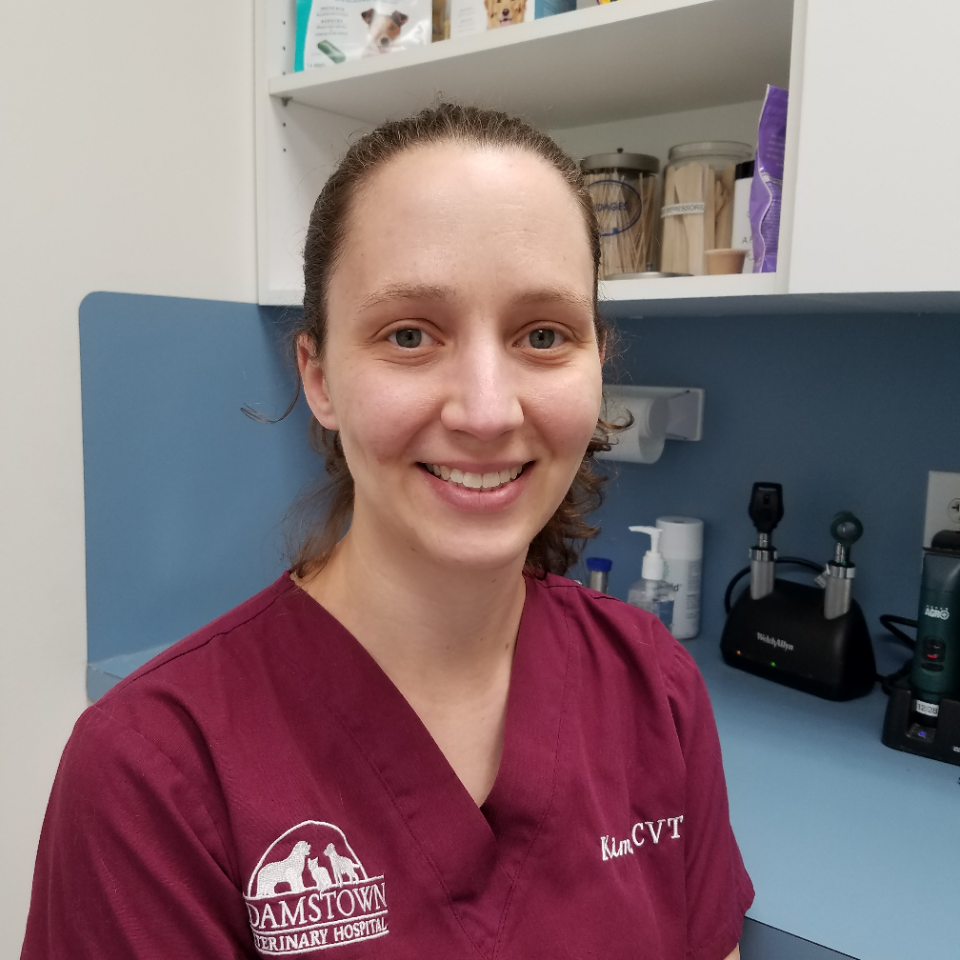 Kim, CVT
Fear Free Certified, Dental Technician
Kim earned her license in 2006.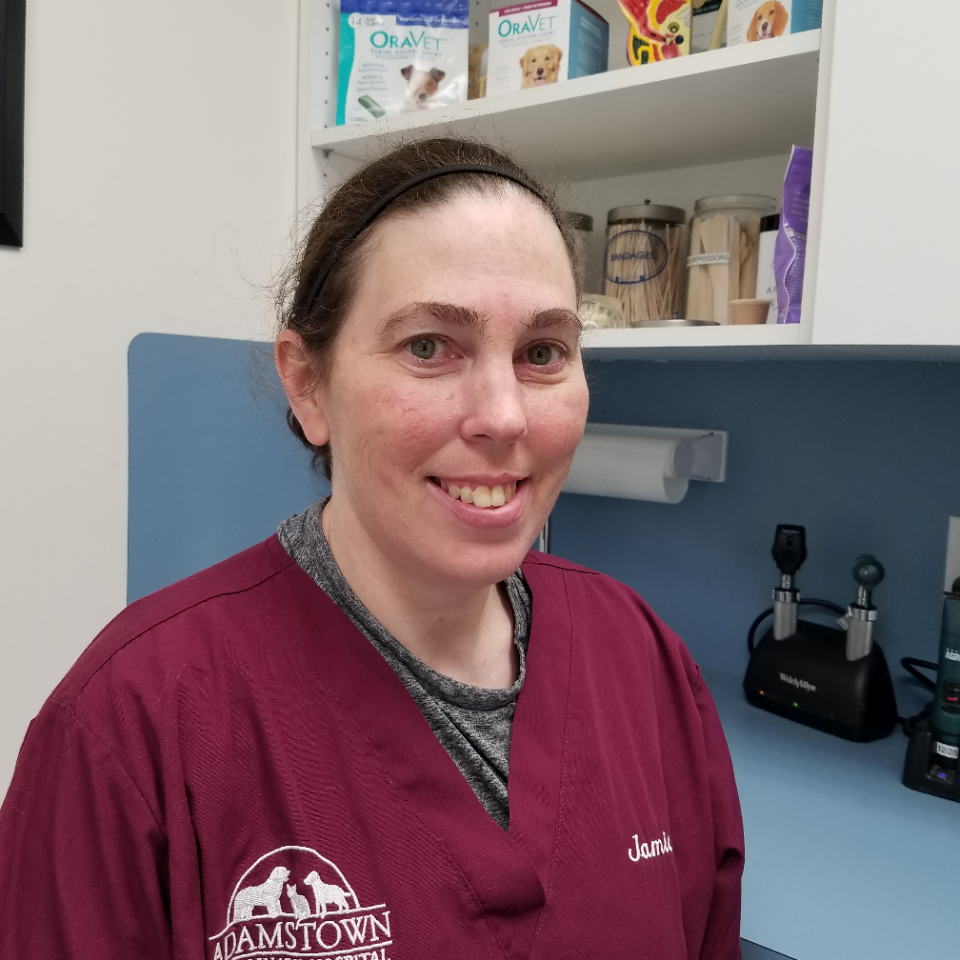 Jamie, CVT
Technician Manager, Fear Free Certified, Dental Technician
Jamie earned her license in 2001.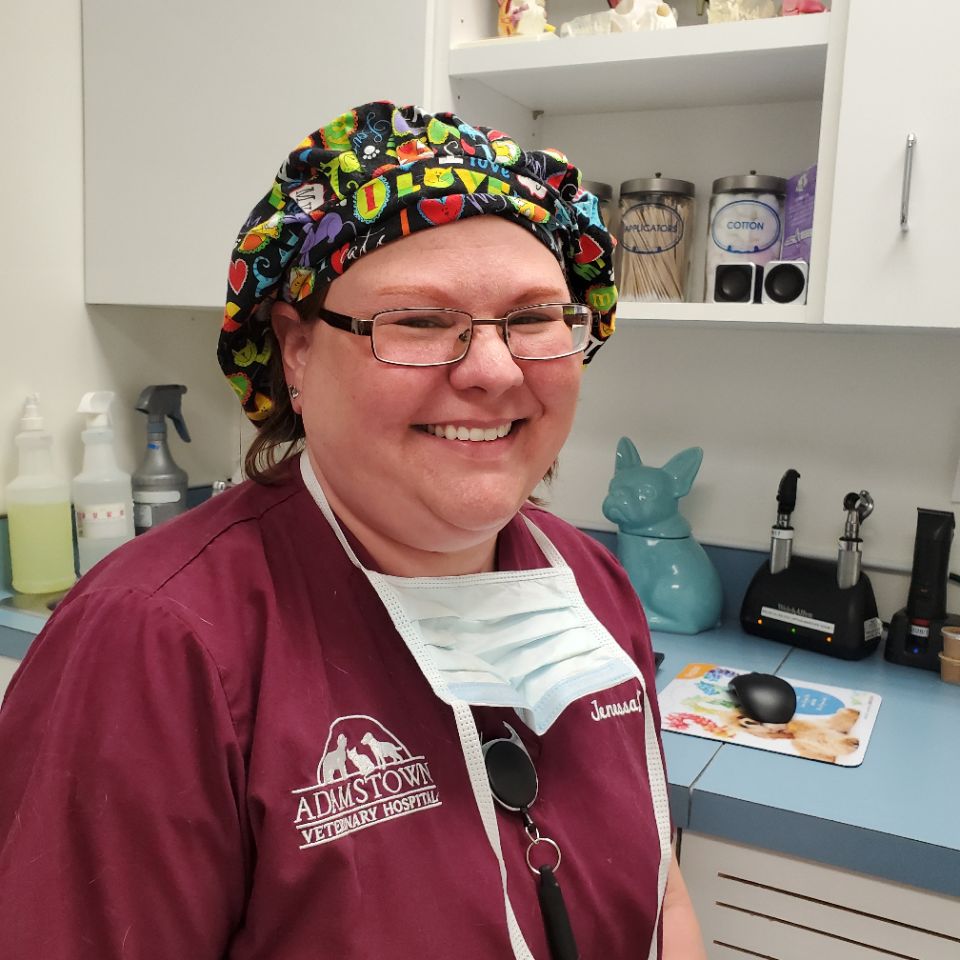 Jenessa, CVT
Fear Free Certified, Dental Technician
Jenessa earned her license in 1999.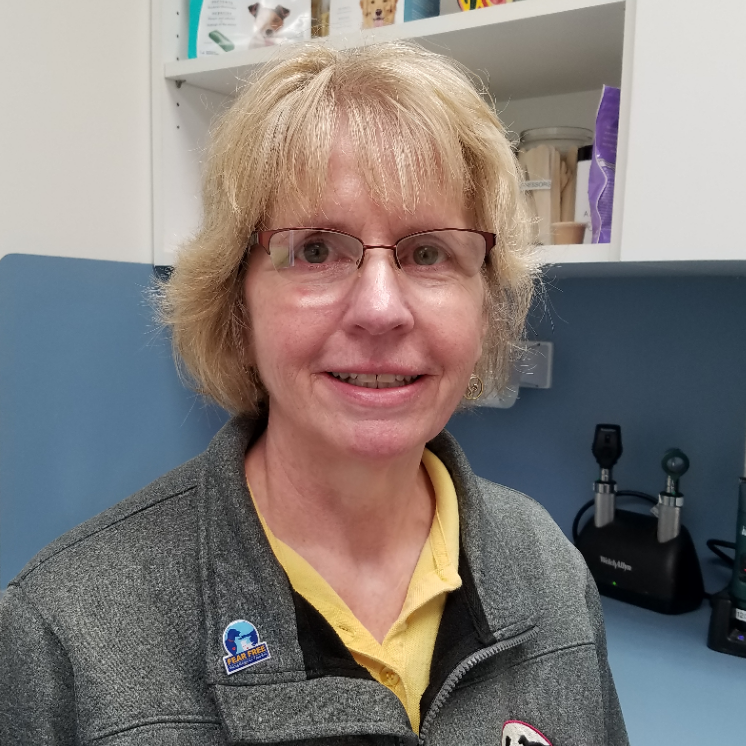 Anne, CVT
Fear Free Certified, Client Relations,
Veterinary Technician at Heart
Anne earned her license in 1984.
Veterinary Assistants
Veterinary assistants, are essential to the veterinary hospital. Their job is to help the doctors in the exam rooms and assist team members with any patients' needs. Many of our veterinary assistants have completed secondary schooling, which will allow them to take the VTNE. Their passion and commitment to the field is shown through their love of our patients and clients.