John O'Neill, DVM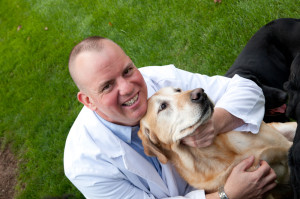 Dr. John O'Neill, has owned Adamstown Veterinary Hospital since June of 2004. Prior to joining AVH, he was a large animal veterinarian with special interest in dairy. He graduated from The Ohio State University in 1998. Dr. O'Neill's areas of special interest are dentistry, preventative care, root canals, oral/nasal surgery, general medicine, and the business side of veterinary medicine.
Outside the hospital, he enjoys spending time with my wonderful wife, Erin, and all his furry "kids": Bronte, Brighton, Blitz, Brooke, Boeing, Cash and Maeve. Dr. O'Neill's hobbies include watching Buckeye football, competitive archery, being a member of local organizations, fishing and training/showing dogs with his wife.
Erin K. Murphy, DVM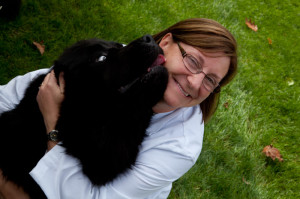 Dr. Erin Murphy, owner of AVH, graduated from The Ohio State University of Veterinary Medicine in 1998, and joined the team at Adamstown Veterinary Hospital in 2004. Her areas of special interest are dermatology and internal medicine, as well as preventative care. Dr. Murphy believes in the philosophy of "How Can We Help You". She utilizes her experience and client education to ultimately help clients choose the best options and treatment plans for their pets.
When not working, Dr. Murphy enjoys spending time with her husband and "fur children" (Bronte, Brighton, Blitz, Brooke, Boeing, Cash and Maeve). She travels often with her family to compete in conformation and working dog events and shows. When not traveling, she enjoys reading, fishing, and spending time with family and friends.
Jen Sutton, DVM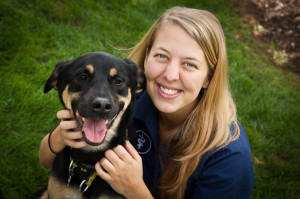 Dr. Jen Sutton graduated from Virginia-Maryland Regional College of Veterinary Medicine and was born and raised in Lancaster County, Pa. Even though four years were spent on the Virginia Tech campus, Dr. Sutton's football allegiance is to her undergraduate alma mater, Penn State. Her special areas of interest in veterinary medicine are preventative care, ultrasound and behavioral medicine.
Dr. Sutton enjoys any time spent with her favorite boys, Tucker (a Heinz '57 variety special) and Buggins (a French Bulldog). Some of her other interests include hiking, running, and traveling.
Alyssa Savage, BVetMed MRCVS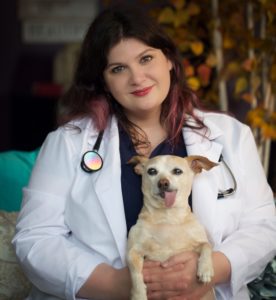 Dr. Alyssa Savage graduated from the Royal Veterinary College in London, England with a degree in veterinary medicine and came back to her hometown in Lancaster County to serve her community. Her professional interests include delivering great preventive care and helping pets maintain a healthy weight. She also enjoys veterinary dentistry and educating pet owners on how to give their pets their best life.
She is the proud owner of a 2-year-old chihuahua mix named Hoagie. Dr. Savage enjoys traveling, cooking, and spending time with her loved ones. Dr. Savage is available for appointments now and is looking forward to meeting the extended Adamstown Veterinary Hospital family.
Anna Leppien, DVM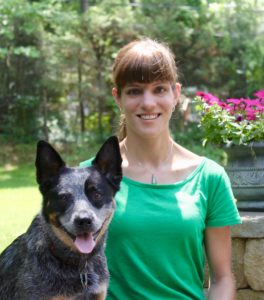 Dr. Anna Leppien was born and raised in Shillington, PA. She earned a Bachelor of Science in Animal Science at University of Delaware and a Master of Science in Biomedical Science at Colorado State University. She then started veterinary school at St George's University in the Caribbean country of Grenada before transferring to Kansas State University. In her spare time she enjoys spending time hiking and being outdoors with her dog. She has a very energetic Australian Cattle Dog named Kiva who is an amateur dock diver.